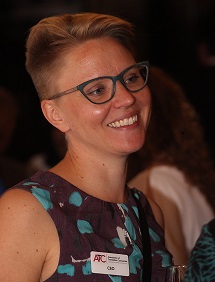 With just over two months to go before the Language Industry Summit the theme that we have chosen, Business Community Evolution, is striking a chord with different members I talk to about the conference.
We are delighted that as a not-for-profit organisation we have been able to donate a small profit that was left over at the end of our financial year to the fantastic NGO, Translators without Borders and you can read a little more about that in this newsletter.
We were disappointed by the MAC's SOL report announced last month, but we also recognise that the future of the Shortage Occupation List is itself up for debate and so we live to fight another day, and continue to exert our influence wherever and whenever we can.
The ATC Awards deadline is approaching so please do make sure you submit your entries by the deadline of 31 July and our secretariat are more than willing to help anyone who is looking for support. The ATC will be providing a full promotional campaign for all those shortlisted as finalists and so it really is worth entering and sharing in the year-long benefits – and beyond – a win at these prestigious awards can bring.
Later this month we will be launching our Language Industry Survey and presenting its findings at Summit in September. We would strongly encourage you all to take part as all those who do will get an exclusive report sharing the information about the market and your position in it.
As ever, if you have any business successes to share with other members, please get in touch.