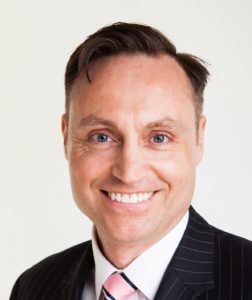 Doug Lawrence (BSc. Hons., MBA) has 20 years' experience in the translation industry, and international sales management experience in Germany, Ireland, and the US.
He provides sales and marketing training to translation providers and helps exporters grow their international revenue through sales consulting, and optimising their use of languages and web presence.
His specialities include:
– International sales training and management consulting
– Selling Translations® training and consulting for translation service providers
– Professional translation process and software consulting
– Localization, multilingual Content Management Systems and global web implementation
– Multilingual Search Engine Optimisation
He is a translation industry advocate, working to raise its profile and promote its value with translation buyers, providers, educators, and governments.