ATC Workshop
Compelling Seller-Focused M&A
The ATC has teamed up with Affinity Ventures and FluentSales to bring you a compelling seller-focused workshop on M&A with a language services industry expert angle, with an opportunity to discuss your business confidentially with the trainers after the workshop free of charge.
Seller-focused M&A is about the best deal for your company, whether your next step is exit or retirement, or an inspiring new venture.
Price
£50 to ATC members
£100 to ATC partner association members (EUATC, GALA, ELIA, TInA, ITI, TAUS)
£150 to non-members
Date and time
Wednesday 30 September 2020, 3-5 pm BST UK time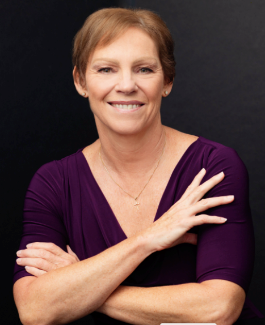 Jessica Rathke
Senior Translation Advisor
Affinity Ventures & FluentSales
Jessica Rathke has 30 years of localization sales, sales management and marketing experience for leading language service providers. She is currently Managing Director at FluentSales, an Austin/London based sales and cross-cultural consultancy. Having worked with LSPs and sales professionals in over 45 countries, her services help LSPs increase revenue and profitability and improve the effectiveness of global teams. She is also Senior Translation Industry Advisor with Affinity Ventures, an M&A advisory firm that provides merger and acquisition services for small and middle-market companies.
Jessica holds an MBA and Bachelors of Arts degrees in Foreign Affairs and German from Miami University in Ohio, USA. She also did post-graduate studies in German at the University of Salzburg.  Jessica has served as Chapter Manager for Women in Localization UK and is currently Assistant Manager of the Texas Chapter.

Andrew R. Melendrez
Transaction Advisor
Affinity Ventures
Andrew R. Melendrez started his first business at the age of 23 in 2005 in the fast growing field of sleep medicine called Quality Sleep Solutions, Inc. Over a 14 year period his company grew from a small consulting firm to a regional network of 23 locations in Colorado, Oklahoma, Texas and New Mexico. Andrew enjoyed growing the company using mergers and acquisitions along with opening new organic locations.
Andrew is currently Business Development & Transaction Advisor at Affinity Ventures, recently ranked in the top 20 low- to middle-market investment banks in the United States.  Andrew has extensive experience in M&A deal structure, finance and operations and is particularly adept at helping sellers optimize operations maximise value.