You can renew your ATC membership by filling out the following form.
By selecting these options  you certify that:
• your business remains compliant with the criteria specified below for that level of membership
• you agree to adhere to the ATC Code of Conduct and its Memorandum and Articles of Association
• you agree to the specified subscription payment terms
• you are in a position of authority in your company to renew membership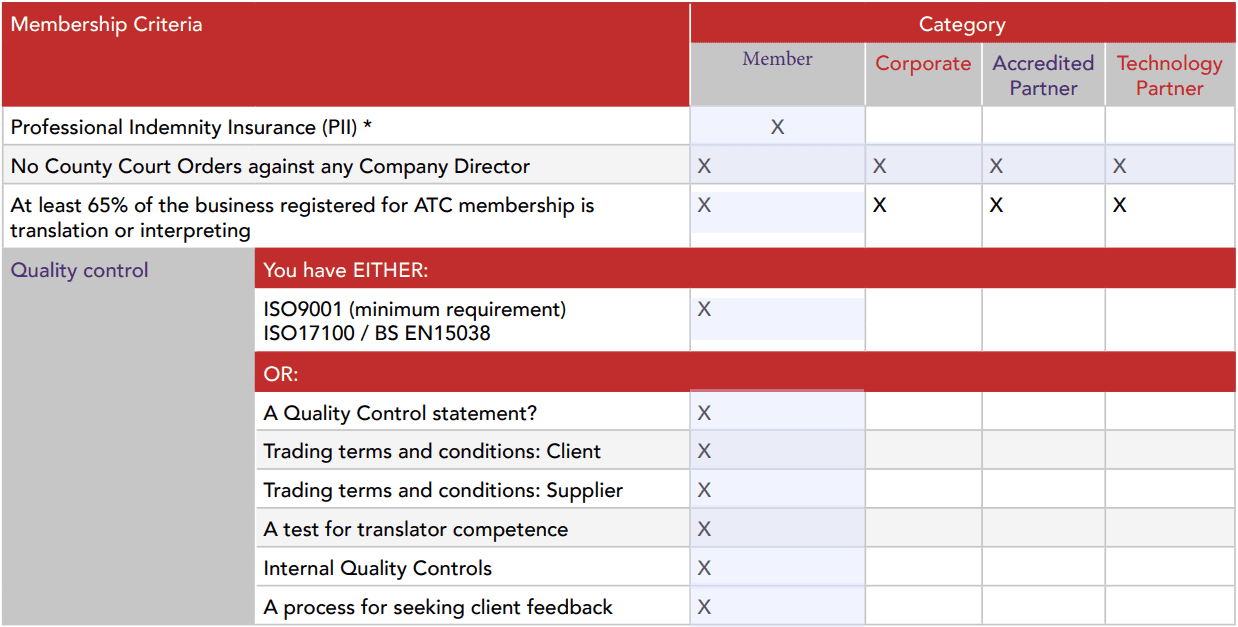 *Renewal fee: Includes Member-specific ATC Certification Stamp.
Please note: The ATC reserves the right to request documentary evidence of any of the above criteria for due diligence. If evidence is not provided within a
reasonable period, the ATC reserves the right to withdraw membership.
Notes
Member: where your company is part of a trading group, membership only
applies to that part trading in translation or interpreting services
Supported Start-up: available for an initial 12-month period after which you are required to apply for regular membership
Corporate member: translation department within a non-translation company
Accredited Partner: non-translation companies supporting the Industry
Technology Partner: translation industry technology solutions providers
PII: must be in place for countries where it is available