Winners of ATC Language Industry Awards 2022
The ATC Language Industry Awards celebrate the operational excellence of ATC member companies and the language industry professionals who support them.
We're proud to present the winners of the 2022 Awards!
Company of the Year
WINNER

Judges' notes: Comtec Translations has had an excellent year gaining B Corp Certification, and showcasing significant growth in terms of revenue, clients, and team size. Comtec Translations recognises that the team is their greatest asset. They have invested over 1,000 hours of training and learning for their team, and held an open day for clients, suppliers, and local contacts. They have provided work experience placements for many years, and as an extension to this they've partnered with BUNAC, which allows them to sponsor interns and eases post-Brexit Visa complications, introducing BUNAC to the ATC and its other member companies in the process.
COMMENDED
New Member of the Year
WINNER
Dialogue Language Services International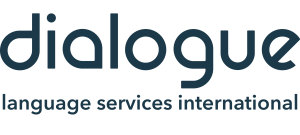 Judges' notes: Dialogue Language Services International showcases a dedicated, client-centric, solution-based approach, evident in client testimonials and high client retention.
COMMENDED
IMD Legal Translation and Interpreting
Sponsored by Essence Translations
Translator of the Year
WINNER
Jacek Blaszczyk nominated by Empower Translate (Global)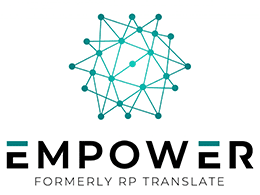 Judges' notes: Freelance Polish- English translator Jacek Blaszczyk's work, feedback and impact on both clients and work colleagues stands out. They are a stellar partner to Empower Translate.
COMMENDED
Maite Hormazábal nominated by Essence Translations
Sponsored by CIOL Diploma in Translation
Project Manager of the Year
JOINT WINNERS
Jim Hearn nominated by Atlas Translations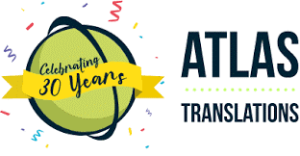 Judges' notes: Jim Hearn clearly deserves the raving client reviews. Their initiative to improve relations with suppliers and personal touch have created amazing results for Atlas Translations.
Dan Thomas nominated by Dialogue Language Services International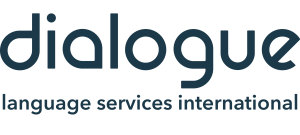 Judges' notes: Dan Thomas has demonstrated a remarkable ability to do excellent work as a PM, problem-solve as well as take a leadership role, going above and beyond, wowing clients, and inspiring the team.
Sponsored by ITI Project Manager Category
Project Management Team of the Year
WINNER

Judges' notes: Peak Translations' PM Team's ability to handle complex and challenging deliveries are impressive in terms of services, number of languages and deadlines. The team displays great cohesion, and their charitable work and learning as a team also impressed.
COMMENDED
Atlas Translations
Sponsored by Comtec Translations
Innovator of the Year
WINNER
Nicola Pegoraro nominated by Locaria

Judges' notes: Nicola's work on the development work with Locaria's content-intelligence platform drives his company forward at a technical, operational, and innovative level.
Supplier of the Year
WINNER
Judges' notes: MD Online showcases complete focus on LSPs/MLVs. Their flexible services suit the wide range of work in their niche area, and they display a clear regional and industry specialisation with classic quality approach.
COMMENDED
Sponsored by Locaria