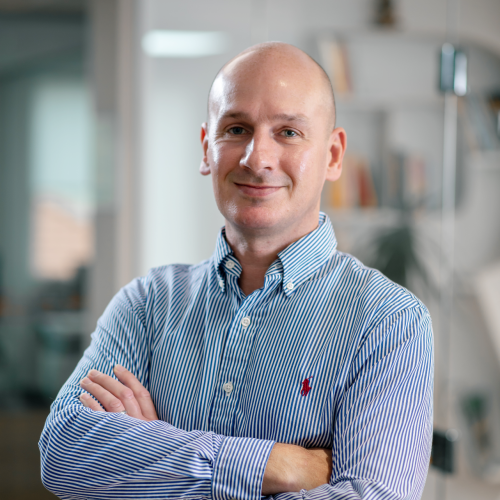 Steve Higgins
Council Member
Steve has 13 years experience in the translation and localisation industry and is the CEO of Mondia Technologies. He started his career in the industry as a sales person for Applied Language Solutions before its acquisition by Capita. He went on to become the UK and US sales manager at Capita T&I before helping Jonckers to establish a UK customer base.
Between 2016-2020 Steve helped to take a midsized provider of technology and language services into the global market to become one of the top 10 in Western Europe, and top 50 worldwide in terms of revenue share (CSA Research).
Steve joined Mondia Technologies Ltd (Travod International & Wordminds Translations) in Jan 2021 as CCO and became CEO later that year. Steve has been working hard to transform the business. Making Wordminds a niche provider of multimedia and eLearning solutions and changing the direction of Travod International to focus on ecommerce localisation in the UK, Germany and North American markets.
Steve is a certified NLP practitioner and commercially minded leadership figure with a passion for growth and success. He enjoys learning about new technologies, innovations, and automation within our great industry.