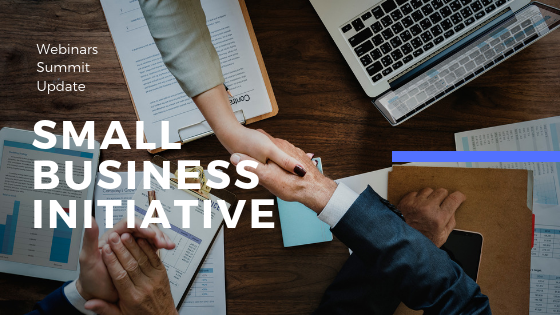 Small Business Initiative Update
Note from Corinne Smith:
Around 60% of ATC members are small businesses, and in 2019 much of ATC's focus will be on supporting and producing content tailored for SME LSPs through our new Small Business Initiative.
The Small Business Initiative was set up to provide support and training, keeping it relevant to LSPs working to tighter budgets and with fewer staff numbers, and who as a result may not have significant time to dedicate to each and every area of business at all times.
We are very much looking forward to kicking off our webinar series, which starts this month on Wednesday 23 January, and networking events, and hope to see you there. We would also welcome any further suggestions or ideas from you as our members as to what further areas you would like support in or how to improve how we deliver that to you.
Corinne Smith
ATC Small Business Champion and Council Member
Small business webinars
Join us for ATC's Small Business webinar series which will focus on on business, marketing, quality, contracts, technology, operational processes, all from the perspective of the smaller LSP.  These will run every month throughout 2019.
January's topic: Marketing for small businesses
Date and time: Wednesday 23 January 2019, 11.00-12.00
Register here: https://zoom.us/webinar/register/WN_Py2OxRJSTAu7
February's topic: GDPR for small businesses
Date and time: Wednesday 13 February 2019, 14.00-15.00
Register here: https://zoom.us/webinar/register/WN_Py2OxRJSTAu7
Small business focus at ATC Summit 2019
ATC's Language Industry Summit 2019 will take place on 19-20 September in Greenwich, London, and a large part of our programme will focus on topics from an SME LSP's point of view, make sure to benefit from the Early Bird discounts for members from March.
Call for papers for Summit 2019
We are now calling for papers and speakers for Summit 2019.  This year's Small Business Focus means we are looking for topics of relevance to smaller businesses, as well as those with implications for the whole language industry.  Topics you may consider presenting could include:
M&A through a smaller LSPs point of view
SMEs setting up shop overseas
How to make the most of UK government grants
Please respond to the ATC Secretary secretary@atc.org.uk by 15 February 2019.