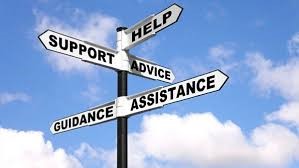 Small Business Initiative
Around 60% of ATC member companies are micro and small businesses. While much of the support offered by industry bodies to LSPs is invaluable, regardless of what size your organisation is, smaller LSPs often face challenges that are very distinct to them.
That's why we're launching the ATC Small Business Initiative.
The ATC Small Business Initiative was set up in order to provide smaller LSPs support and training. The SBI will be relevant to LSPs working to tighter budgets, with fewer staff, and who as a result do not have significant time to dedicate to each and every area of their business.
Corinne Smith, ATC Council Member and Director of International Translations Ltd, is our new Small Business Champion and will head our initiative.
It all starts with a webinar series in which we will be offering training on topics such as GDPR, strategic business planning, marketing, CAT tools for small businesses, and operational processes. In addition to the webinars, we will also be hosting networking events aimed at small business members.
At our Language Industry Summit on 19-20 September 2019, we'll come together, like we did for the first time at Summit 2018; small businesses behind closed doors, to discuss, brainstorm and share