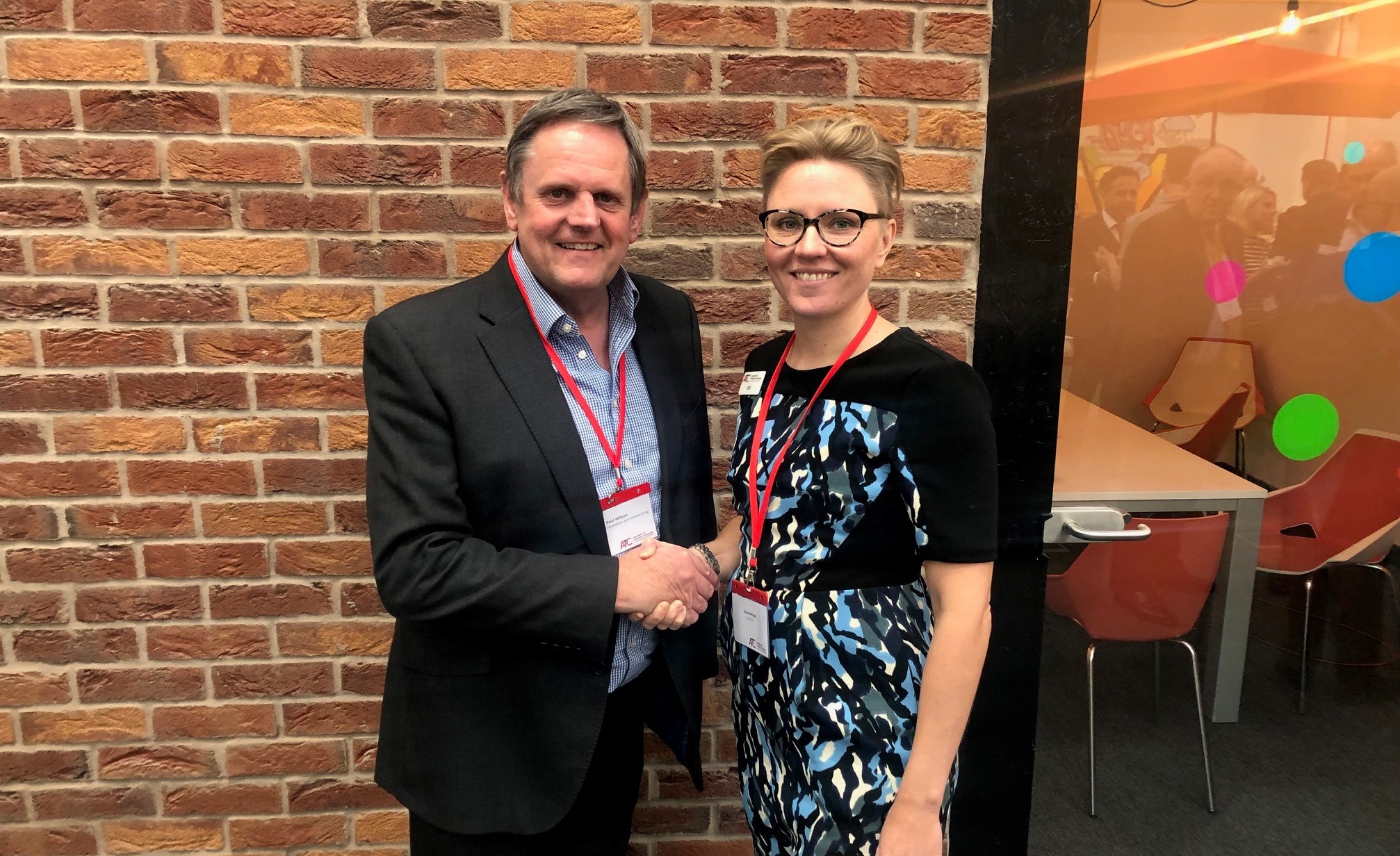 ATC and ITI sign Memorandum of Understanding
The Association of Translation Companies (ATC) and the Institute of Translation and Interpreting (ITI) have signed a Memorandum of Understanding.
ITI's Chief Executive Paul Wilson says, "Both the ITI and the ATC are professional membership organisations; The ITI's 3,000 members are mostly freelance translators and interpreters, while the ATC's membership consists solely of translation companies. Together we represent the diversity of the UK language services industry.
"With this Memorandum of Understanding, we want to publicly recognise that there is much to be gained from working together in areas of mutual benefit, and to establish a basis of trust between our two associations."
Guiding collaboration between the ITI and the ATC is the common goal of raising the profile and visibility of the language services industry, translation and interpreting.
Raisa McNab, ATC's Chief Executive Officer continues, "There are many areas in which our interests converge, and we want to pursue those interests in the spirit of open collaboration.
"High on the ATC's agenda this past year has been our Brexit immigration lobby, which aims to safeguard the future of translators and interpreters in the UK, and the ITI has been an important contributor to that project."
The MoU makes joint collaborations a smoother exercise and provides clarity for both serious issues and more light-hearted activities.
Building on joint celebrations for International Translation Day in 2018 with #ThisIsTranslation, plans are afoot for teaming up again for 30 September 2019 to showcase the amazing work translators, interpreters and language service companies do every day of the year.