Welcome to Edinburgh!
The ATC's Language Industry Summit 2021 takes you to Edinburgh, the vibrant capital of Scotland with its medieval Old Town, Edinburgh Castle and elegant Georgian New Town.
The Summit and Awards Dinner venue is the central, historic Assembly Rooms.
Assembly Rooms
For more than two centuries, Edinburgh's Assembly Rooms has been at the very heart of the city's cultural life and hosted both monarchy and celebrity royalty, played its part in two world wars and celebrated artistic excellence.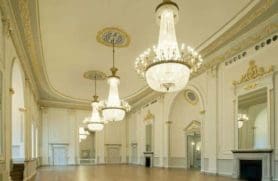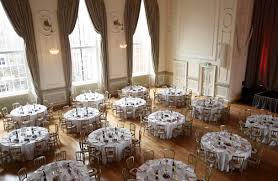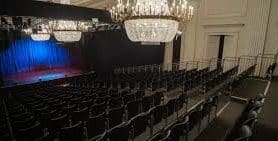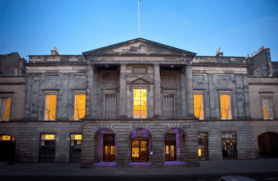 Travel
By Tram Edinburgh benefits from a modern and efficient tram service, which operates from the outskirts of Edinburgh to the city centre every 8-10 minutes. The Princes Street and St Andrew's Square stops are just a five minute walk away from our venue. Check the timetables here.

By Train The Assembly Rooms is only  five minutes from Edinburgh's main station, Edinburgh Waverley. Services are available from London and the south, as well as from the north, south, east and west of Scotland.
For further information on trains, operators and fares, visit the National Rail Enquiries website – www.nationalrail.co.uk
By Plane The nearest international airport is Edinburgh Airport, located just 7 miles away.
To and from the airport
Simply jump on the express Airlink bus (no. 100), which will take you from right outside the airport terminal building to Princes Street and Waverley Train station; both of which are just a short walk.
The city's tram system is another great way to hop between the airport and city centre. Trams operate between Edinburgh Airport and Edinburgh city centre every 8-10mins.
Accommodation
From chic hotels and welcoming B&Bs to quirky self-catering apartments and budget-friendly hostels, there is a fantastic choice of places to stay in Edinburgh. Book early, March is one of Edinburgh's busiest month for conferences, events and tourism. See below a selection of hotels and apartment options.
Radisson Blu Hotel, Edinburgh City Centre
The Royal Mile, 80 High St, Edinburgh EH1 1TH
+44 131 557 9797
Visit website
Waldorf Astoria
Princes Street
Edinburgh EH1 2AB
United Kingdom
+44-131-222-8888
Visit website
Intercontinental The George (closest to the Assembly Rooms)
19, 21 George St
Edinburgh EH2 2PB
+44 131 225 1251
Visit website
Premier Inn
Royal Mile
33 East Market St,
Edinburgh EH8 8FR
121 – 123 Princes Street
Edinburgh,
EH2 4AD
Premier Inn Hub Hotels
Rose Street, South Lane,
Edinburgh EH2 2NN
Royal Mile
37 East Market Street
Edinburgh EH8 8FR
Apartments
6/3 Castle Terrace
Edinburgh EH1 2DP
+44 7570 66 99 18
Visit website
Greatbase
24 St Stephen Street
Edinburgh
EH3 5AL
+ 44 131 4633 866
Visit website
Travelodge Edinburgh Central Rose Street
37-43 Rose Street
Edinburgh, EH2 2NH
08719 846441
Visit Website
Travelodge Edinburgh Central Queen Street
30-31 Queen Street
Edinburgh, EH2 1JX
08719 846143
Visit Website
Travelodge Edinburgh Central Princes Street
Meuse Lane, off Princes Street
Edinburgh, EH2 2BY
08715 591855
Visit Website
All Edinburgh Travelodge hotels
Other options can also be found by visiting: 
Thank you to our sponsors