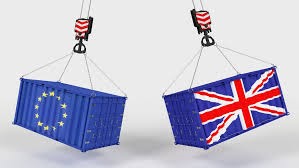 ATC lobbies for post-Brexit status for translators and interpreters
The Association of Translation Companies (ATC) is calling on the UK Government to safeguard British industry's and the UK public sector's access to the linguistic skills of translators and interpreters, and to ensure that the route to these skilled roles remains accessible post-Brexit.
The UK Government's White Paper on Immigration outlines the proposed post-Brexit immigration visa scheme, from which the ATC aims to achieve a number of exemptions for the future recruitment of mother tongue translators and interpreters at UK language service companies.
The compelling case put forward by the ATC is based on existing research data and survey evidence from ATC member companies, indicating a clear, continued need for translation and interpreting provided by language service companies within the UK.
Following an intensive period of consultation with members and stakeholders, the ATC's evidence has been submitted to the UK Migration Advisory Committee, a public body advising the UK Government on its future immigration system.
ATC's Chief Executive Officer Raisa McNab explains, "The MAC's acceptance of our evidence in their consultation is a major milestone for us in our lobbying journey. The ATC is absolutely committed to working with its members to ensure that UK language service companies will continue to be able to provide the high quality, in-country translation and interpreting services they are known for – not just through Brexit, but in the years and decades to come.
"We have also had the opportunity to discuss the importance of language services with the Immigration Minister, in the middle of a hectic week of Brexit votes, and really felt our voice was heard.
"Language services are essential for international commerce. British exporters make use of a wide range of translation and interpreting services to bring their products and services to foreign markets successfully, ultimately contributing to the UK's competitiveness in international markets.
"In the UK's linguistically diverse society, translation and interpreting services also underpin the fair and equitable treatment of speakers of more than 300 different languages. The services of the UK's 1,200 language service companies ensure that the justice system, police and the National Health Service have access to the information they need, when they need it, and whichever language they need it in.
"By its very nature, the language services industry needs mother tongue speakers of a wide range of different languages to provide the highest quality translation and interpreting services, with linguists recruited from outside the UK."