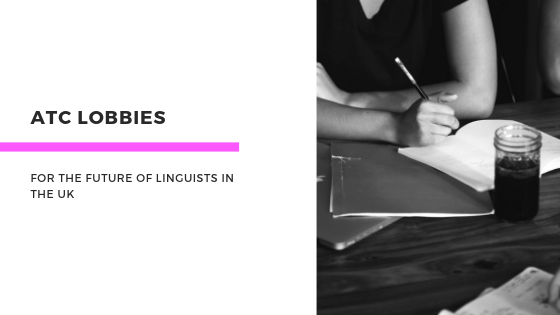 ATC lobbies for the future of linguists in the UK
The UK Government's white paper setting out plans for the future skills-based immigration system maps a path which will restrict UK LSPs' ability to recruit linguists from outside of the UK after Brexit.
The ATC is launching a Brexit immigration lobbying project to safeguard the future of linguists in the UK, and calling all members to join in.
ATC's Chief Executive Raisa McNab explains, "In a post-Brexit Britain, language services – translation and interpreting – are set to play an increasingly significant role in enabling and facilitating UK businesses' import and export strategies.
There is a critical need to safeguard the staff in UK's language service companies and the translators and interpreters who work for these companies, whose sole purpose is to support global communications. Not just the people who are already in this country, but the people who will be needed in years to come to keep the wheels turning.
The Government's white paper outlines the future of immigration through the existing Tier 2 visa scheme. We know this is a blow to many sectors who rely on being able to recruit from outside of the UK, and the language services sector will also feel the effects.
The language services industry needs skilled and qualified native speakers of different languages, linguists recruited from across the EU and other countries. Subjecting recruitment of staff that, essentially, cannot continue to be recruited from within the UK to cumbersome, time-consuming and costly visa schemes will be a major challenge to UK LSPs in years to come.
The ATC is calling on the Government to safeguard the access of UK companies to the linguistic skills provided by translators and interpreters in the years to come, and to ensure that the route to linguistic positions remains accessible for companies recruiting these linguists.
Formulating a lobbying position and galvanising the ATC's membership to action will be at the forefront of the ATC's agenda in the first part of 2019.
Having taken advice from a Brexit specialist immigration lawyer, the ATC is now calling all UK LSPs to respond to a short survey on their EU staff, to inform the position of UK LSPs here.
The ATC invites members to come forward and join a Brexit immigration lobbying group, whose first meeting will take place at the ATC networking event in Leeds on 26 February – watch out for the invitation and come and make history with us!