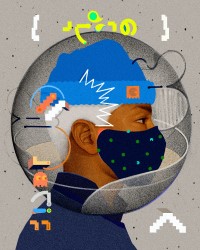 When does change happen? When there is optimism, growth and competition, certainly, but also when there is fear, uncertainty and doubt. Now is the time to make decisions and take risks, says Nimdzi Insights' CEO Renato Beninatto, in his excellent Patterns instead of trends: what we know and what we don't know talk at Smartcat's #LocFromHome conference.
That is pretty much what Don DePalma, CSA Research's CSO & Founder says, too, in his presentation The End of the Language Business as We Know It? – Don't prepare for a return to the past, prepare yourself to be more competitive in the post-pandemic future.
Both Nimdzi and CSA expect a bounce-back for the language services industry at the macro level, so let's take it from the experts, the industry will recover.
What does that mean for the SME's who make up the large majority of the companies in language services? After all, trends, patterns and predictions may hold true at the macro level, but your business operates at the micro level.
Well, it's clear that the basic plan should be to understand what's happening, get through the crisis, manage risk, identify opportunities and plan for the future.
Now if ever is the time when opportunities don't just happen, they are made. Through my conversations with ATC member companies over the past few months, I've been positively surprised at how many of them are taking this time to seriously reconsider where their business is heading, and to change, re-imagine and innovate.
Some, like Comtec Translations, are boldly looking towards new opportunities and searching for a company acquisition. Comtec's Director Sophie Howe explains, 'Reviewing our position in the middle of the coronavirus pandemic made us realise that rather than putting the brakes on, we should be raising our aspirations and looking for new opportunities. We want to continue building on our strong foundations, and are looking to acquire a language service company to complement our existing offering, perhaps serving a vertical where we would like to further develop our client base. For us, it's the right time to look ahead'.
Others have found meaning in collaboration. Last week, I spoke with the founder of Prestige Network, Shawn Khorassani, whose background in business support and mentoring has led to fruitful industry collaborations in the past. 'Many language service company owners in our industry come from a non-business background. My goal with the companies we collaborate with is to achieve a balance, mixing their passion for language or business development with the strong business backup that Prestige Network can offer, so if you are going through a challenging time and feel that working with a larger outfit could provide opportunities, please contact us', explains Khorassani.
It's interesting how innovation in business opens the door of opportunity, and it swings both ways. Companies looking for collaboration opportunities or acquisition targets may well find the perfect partner from an industry peer searching for an opportunity to take their business to the next level, or perhaps a business owner preparing for an exit strategy.
Another long-standing ATC member, Codex Global, is branching out and building an innovative LSP collective, ct20. Its aim is to create a hub for LSP's to merge into a collective of companies, pooling resources and creating new opportunities with the strategic use of technology to consolidate workflows, embrace automation and drive efficiency.
ct20's Managing Director Rupert Foster expands on the idea, 'We merge LSP's who are seeking to consolidate and embrace change. By creating a corporate structure that allows the collective partners to pool existing resources and infrastructure but to continue running their company while benefiting from centralised project management, technology, language best practice, a comprehensive database of linguists, marketing assets and administrative support'.
How are you preparing for the post-pandemic future? What are your aspirations, reflections and ideas for your business? I'd love to hear from you.
Raisa McNab
Chief Executive Officer
Association of Translation Companies