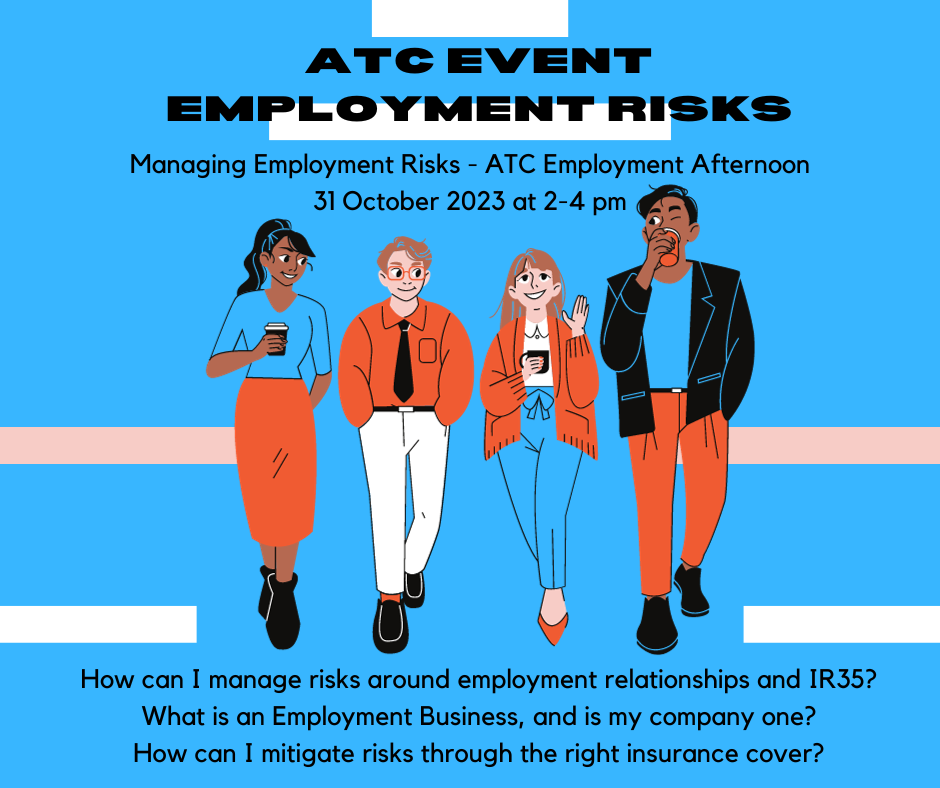 Question: What have IR35, worker and contractor status, and Employment Agency Regulations got to do with language service companies?
Answer: All of them pose a risk to your business, especially if you don't fully understand their implications.
Join the ATC and our partners BRIDGE Employment Law, UKGlobal, Deel and Translation Back Office to identify, demystify, discuss, and mitigate risks around employment relationships, freelancer and contractor statuses, and Employment Agency Regulations.
Understand the three key legal statuses: employee, worker and self-employed

What risks, pros and cons come with each status?
How to identify your arrangements and the status applicable to your business?
How do you ensure you are within your preferred status?

What is IR35?

How do you ensure you are not in breach of IR35?
If you cannot avoid IR35 how do you comply?

What is an 'employment agency' or 'employment business'?

What are the basic risks and requirements of acting as one?
How can you avoid these rules?
What to do if you cannot lawfully avoid them?

How can you protect your business in the UK and overseas with appropriate contractor contracts and insurance cover?
Date and time: Tuesday 31 October 2023 at 2-4 pm
Location: Online in networking space Remo
Agenda: 1 hour of presentations followed by 1-hour themed break-out sessions on Employment relationships, insurance, and overseas contractors.