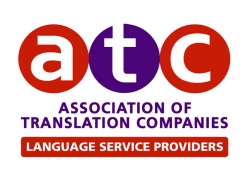 With our exit from the EU officially set in motion, the UK language industry, like many other sectors, faces a prolonged period of uncertainty as the terms of that exit are negotiated. While negotiations take place, the opportunities afforded to the sector by current exchange rates, in both supporting the growth of UK exporters and therefore expanding their international reach, are being maximised by many Language Service Providers (LSPs). Their services are now looking very competitive for purchasers based outside the UK. However, we must proceed with caution and not lose perspective. The longer-term threats to our economy and the language industry remain very real, and are something, which we, as an industry and the government, need to address as a matter of urgency.
The most pressing issue for an industry, which relies heavily on mother-tongue linguists, is the status of EU nationals living and working in the UK – some for many years.  Regardless of the many reassurances made by various members of the UK's negotiating team that this matter will be top of the agenda, no guarantees are being offered.  This uncertainty is causing great anxiety among the language community, who are feeling that they are being used as human bargaining chips. A number I have spoken to are worried that, even if they are granted 'leave to remain', the Home Office will make the bureaucracy incredibly burdensome and exploit the opportunity to introduce exorbitant charges. Such is the uncertainty, some have told me that they are putting plans to buy homes on hold and delaying decisions about their children's education.
Away from the personal impact of Brexit on individuals working in the language sector, the drivers of UK plc do seem to be confounding the gloomy forecasts made ahead of the referendum. The latest figures from the Office of National Statistics indicates an increase in GDP by 0.7% in the final quarter of 2016, and predicts a 2% rise in GDP this year. In the short-term at least, there is cause for optimism in our sector. Indeed, as sterling remains weak against other currencies, UK exporters are taking advantage and sales are increasing, which is good for a service industry such as our own. The imperative for UK manufacturers to find new global markets and trade partners ahead of our EU exit, means that now, more than ever, is the time for them to start investing in professional language services.
Regardless of the size of an organisation, accurate translations, in which all colloquialisms and cultural references are spot on, add great value to a business. Every piece of research shows that by communicating effectively in the language of an export target market, companies can expand opportunities to build relationships and sell their products and services globally, both on and offline. However, exporters should be wary of taking shortcuts or trying to save money by using non-professionals to create their translations.  So often this can lead to comical outcomes. This may raise a smile, but a more likely outcome is damage to a company's credibility and reputation. It is only by accessing the right services from the right professional language company that bear traps can be avoided and the opportunities to develop new overseas markets maximised.
According to recent industry research*, it seems as though more UK manufacturers are opening their eyes to the benefits which a professional languages services company can offer, with the UK's £1billion language sector reporting a growth of 4.2% during 2016. The UK also ranked third in a recent European index of positivity related to the future expansion of the language service industry** and is significantly out-performing many of its European counterparts.
The size of the French language industry for example is currently estimated to be worth between $650 and $950** million. When looked at in relation to the total levels of foreign trade, UK LSPs significantly out sell their French counterparts, with UK language service sales translating into 0.13% of its total $1 trillion foreign trade. For France, where foreign trade levels are similar to the UK's, it falls to 0.1%.
So, while current sector performance is encouraging, there remains a huge opportunity, which is still being missed by many UK exporters to capitalise on the services of LSPs. A study for the Department of Business Innovation and Skills highlighted that poor language skills are currently costing the UK economy £48 billion a year (3.5 per cent of GDP) in lost export sales****, so while we are delighted to see a year-on-year growth in the industry there is still significant untapped potential.
This is why, as an organisation which is committed to supporting UK companies maximise their international reach through language services, the Association of Translation Companies has developed a free Guide to Buying Translation Services. We appreciate that many companies may be considering commissioning language services for the very first time and we wanted to make this resource available to help them both in their decision-making process and to ensure they get the very best results for their money once they have appointed an LSP.
Available to download on the ATC website, the guide provides advice on everything from the different services available, best practice when it comes to briefing a company, the pros and cons of machine translation and even some plain English explanations of language industry jargon which buyers may encounter. But most importantly, when commissioning a languages services company it is about finding the right long-term partner for your business and, as with any supplier, the longer you work with them, the better they will understand your business philosophy, strategy and products and the more effective their texts will be.
While Brexit may present many opportunities that could significantly benefit the UK's growing language industry, the impending departure from the EU was rated as the industry's top concern in its annual market study. Apart from the uncertainty surrounding the future of UK-based linguists, who are EU citizens, other top issues cited in the report included unfettered access to the Single Market; the introduction of tariffs making language services uncompetitive; the added expense of bank transfers outside of the EU; the impact of currency fluctuations and concerns that an exit will lead to burdensome bureaucracy.
So, while the language industry is looking to maximise opportunities created by the current economic climate, we must do so with a dose of realism. The UK hasn't actually left the EU yet and that the real impact for both the industry and those working within it may only become clear once it does. We are urging the Government to sit up and take note of the issues raised, especially as any negotiated agreements will ultimately rely on the skills and abilities of linguists to ensure that their meaning is crystal clear and unambiguous in all European Community languages.
* 2016 UK language industry survey – https://atc.org.uk/surveys
** EUATC Language Industry Survey 2017
*** Survey by Chambre Nationale des Entreprises de Traduction
**** Department of Business, Innovation and Skills