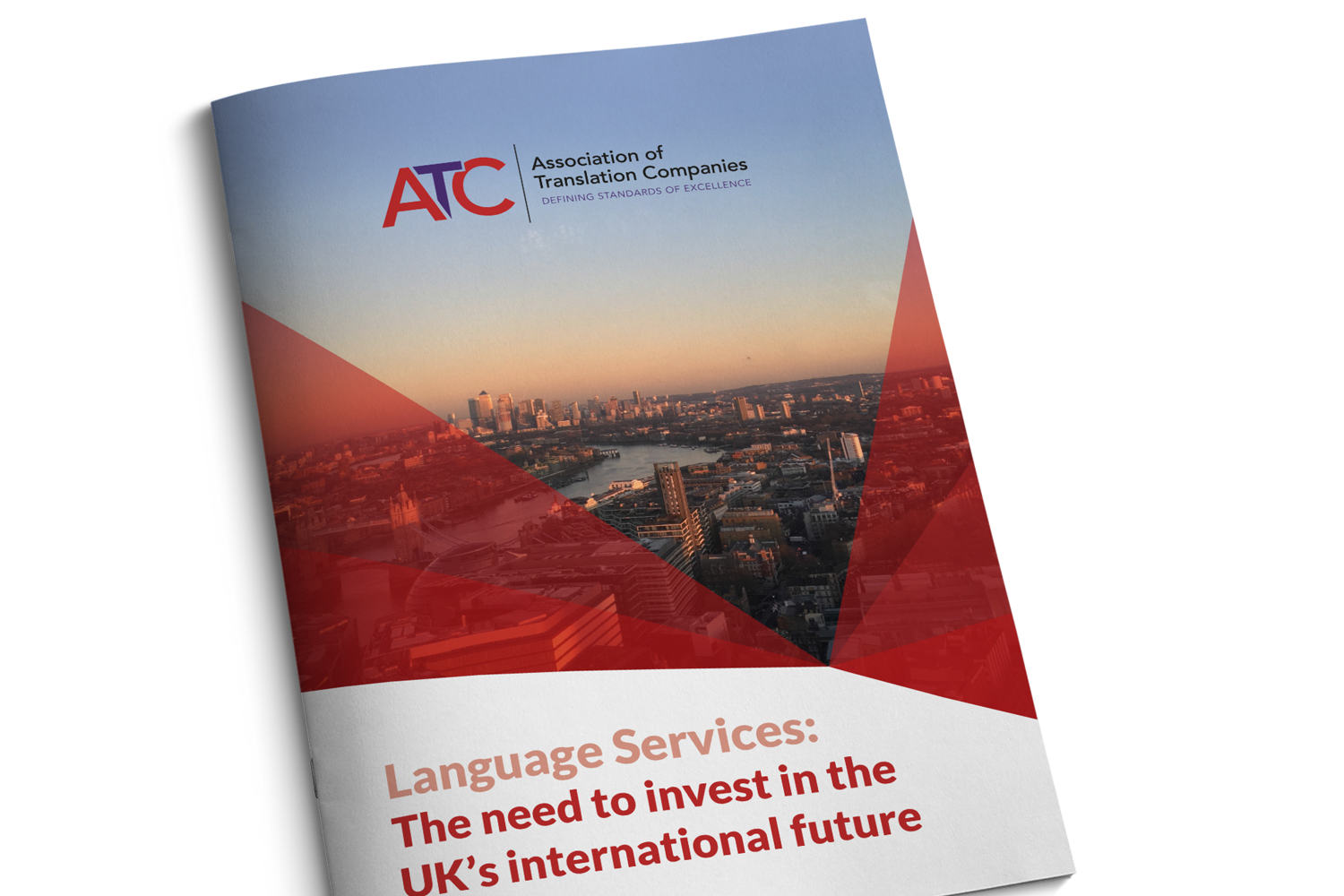 The launch of the ATC's Language Industry Report kicks off another season of lobbying for the ATC. Valued at over £1.2bn, the language services industry is instrumental in the success of many UK businesses' globalisation strategies and the smooth running of the UK's public sector.
This report, aimed at external stakeholders, highlights the significance of the language services industry to the UK's public sector organisations, and calls on the Government to prioritise native speaker interpreters and translators when looking at the issue of skilled migrants. We will continue to use the contents of this report in all communication we pursue with Government, the media and with other professional bodies and trade associations.
ATC Members have been provided a copy of the report together with press release templates for raising the case of language services within their networks and regions. Read the press release here and download the report here
ATC Language Industry Survey in association with Nimdzi
The ATC revealed initial findings of the 2019 UK Language Industry Survey, graciously sponsored by Interpreter Intelligence, and in association with Nimdzi Insights at the ATC's Summit last month.
The full Survey will be made available shortly and anyone who took part will receive their own copy of the report, as a an individual appraisal of their own business's place in the industry. Thank you to everyone who participated in the Survey!