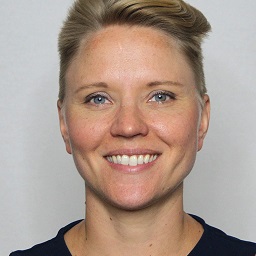 International Translation Day & CEO's September Review
We asked and you answered. We called out to ATC members to raise the profile of the importance of language services in the lead up to, during and after International Translation Day on 30 September 2019.
ATC Members received a toolkit containing exclusive assets including social media posts and images, and powerful, moving and insightful case studies about language services.
Follow us on LinkedIn and Twitter and share the provided content to spread the word. If you would like to use any of the materials in the toolkit, you can still find it here.
CEO's September Review
What can I say about the ATC Summit at Greenwich? You may have already had a glimpse on social media of all that was excellent about our flagship event. We had an extremely stimulating two days, and also enjoyed the celebrations at our Language Industry Awards ceremony.
Thank you to everyone who celebrated the International Translation Day with us on 30 September.
We took the Twittersphere by storm and it was brilliant to see so many of you taking part and making use of the ATC's social media toolkit. The case studies and images are still relevant, so feel free to make use of them; it would be great to see them all over Twitter and Facebook.
Monday 30 September also saw the launch of the ATC's influential new Language Industry Report, aimed at raising the profile of the language services industry, and creating awareness amongst external stakeholders of the critical work translators, interpreters and language service companies play in the UK's international trade and public sector.
We were thrilled to receive significant funding for helping UK language service companies prepare for an eventual no-deal Brexit, via a grant from the UK Government. We will be using it to provide a number of different webinars, and registration for the webinars is now open.
October will also bring us the long-awaited UK Language Industry Survey, looking at the shape, size and trends with language industry companies in the UK. The executive summary of the Survey was delivered at the ATC Summit and we will be formally publishing the full Survey later this month.
This month is going to be a long one politically. I'm not sure what I will be writing in a month's time but I know as talented and professional language industry providers, whatever happens beyond 31 October, you will be up to the challenge.
Raisa McNab
Chief executive Officer