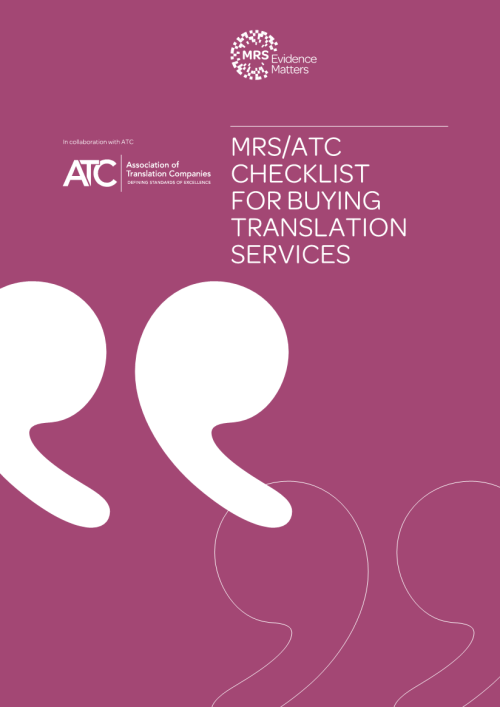 The Market Research Society (MRS) has joined forces with the ATC to create a new checklist to provide best practice guidance when buying translation services for market research purposes.
With tightening deadlines and the increasing need for agility, significant global decisions are made based on research data translated within very short time frames with little margin for error. Finding the right translation partner is critical for the success of global research and insight projects.
The new MRS/ATC checklist aims to help buyers check potential translation organisation's reliability and expertise. Whilst no supplier will be able to produce a perfect and faultless translation, every time, this checklist will help translation buyers to partner with suppliers who provide expert, quality-managed services who are working to find the right decisions.
Ruth Partington, Chair of ATC and member of the MRS Accredited Company Partners Council and the Representation in Research Steering Group, said: "Translation can really make or break a project. In an ever more global world, effective translation is truly business critical for any company that has or aims to have an international footprint. The ATC is excited to partner with MRS to promote and support collaborative, first-rate translation procurement processes that will help the UK research industry to maintain the standard and reputation of its studies across the globe."