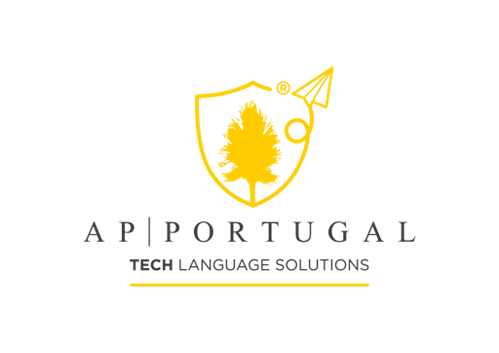 The ATC's Member of the Month in July 2022 is AP Portugal . Fittingly for the topics covered in their conversation, ATC CEO, Raisa McNab, and CEO of AP Portugal, Mário Júnior, chatted over Zoom about the company's journey over the last decade, the changing role of technology in translation, interpreting, and localisation, and the evolution of AP Portugal's unique service profile.
It's your message, our mission
Mário sees AP Portugal's recent story as one of transforming a crisis into an opportunity. Launched in 1998 as a traditional translation and interpreting company, AP Portugal is a small LSP based in Porto and Lisbon. Thanks to Mário's background as a French-Portuguese interpreter, the company spent their first decade establishing themselves in the translation and conference interpreting market. During this period, the company focused on embracing technology and developing services around cloud-based solutions.
This pioneering spirit served the company well during the pandemic. "In Portugal, media isn't dubbed, which means there's a huge demand for subtitling in a wide range of languages," Mário says. "The same goes for interpreting." The surge in demand for subtitled media and the need to take conferences online, with remote interpreting services proved to be a pivotal opportunity for AP Portugal.
"During the pandemic, we partnered with Zoom, and became the accredited reseller and trainer in Portugal", Mário explains, illustrating how his company has leveraged their expertise in video interpreting to transform their offering into fully integrated conference services.
"In addition to interpreting, both live and video-linked, we also provide conference management for in-person and hybrid events, as well as training services, where we focus on skills such as digital etiquette." This 360 approach helped AP Portugal redirect their inhouse resources to meet the demands of the post-Covid globalisation ecosystem. There have even been surprising developments along the way: "The quality of a remote event needs to match its live counterpart, and this led to us creating a new profession – amplified events management."
Technology is an opportunity, not a threat
With over half the company's revenue coming from the conference interpreting market, adaptation was necessary to ensure AP Portugal's survival. Instead of a knee-jerk reaction to the evolving landscape, however, Mário highlights the importance of continuing to drive the industry forward by embracing change and pushing the envelope with new technologies such as AI copywriting.
"Our clients were used to coming to us for translation and interpreting, but with the advances in synthetic media we have integrated into our offering, we are now able to provide them with more comprehensive services."
By partnering with leading industry experts and solutions providers, AP Portugal's trailblazing approach to synthetic media solutions has even resulted in a new industry conference, LocDoc, aimed at technology-oriented language service companies.
But what is synthetic media? Mário is the first to admit that this concept is still emerging and not yet fully understood across the industry. "We had to do a lot of research and consulting with experts in the field to find ways of integrating our existing solutions with new, synthetic media."
Synthetic media is also known as AI-generated media for this reason. For Mário, awareness-raising and training, both internally and externally, are key to unlocking the true potential of these technologies in the localisation and language services sectors.
Mário Júnior of AP Portugal was in conversation with ATC CEO, Raisa McNab.
Written by Michael Dutton