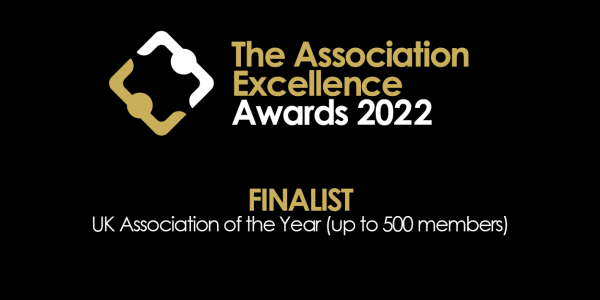 ATC Shortlisted for UK Association of the Year Award
The ATC has been shortlisted for the UK Association of the Year Award in The Association Excellence Awards 2022.
The Association Excellence Awards recognises the essential work that associations, trade bodies, unions and professional organisations conduct on behalf of their members.
Together with the ATC, seven other associations compete in the final of the UK Association of the Year (up to 500 members) category: Association of British Insurers, British Security Industry Association, Civil Engineering Contractors Association, Independent Healthcare Providers Network, Railway Industry Association, The Payments Association, and Wine and Spirit Trade Association.
The Association of the Year award is given to the UK association that offers the most exemplary representation, advancement, or experience for its members. The judges will consider the following:
Recent success in advancing the aims of the association or furthering progress in the industry
Delivering demonstrable value to membership
Success in shifting the conversation
Heightened public recognition for the association and/or its aims
Proactive leadership
Membership growth, engagement, and satisfaction
The ATC's CEO Raisa McNab is delighted with the nomination, "In the past year, the ATC's key focus has shifted from post-Brexit and pandemic support and guidance to ambitious development of commercial and collaborative initiatives. We have reached out, moved the conversation outside our own echo chamber, and added value to the ATC's brand and our members' businesses through targeted actions and meaningful collaborations with partners and stakeholders."
"Through successful strategic engagements, the ATC has positioned itself as an industry authority with global recognition. In the association arena, the ATC punches above its weight."
The Association Excellence Awards Ceremony takes place in London on 14 October 2022.