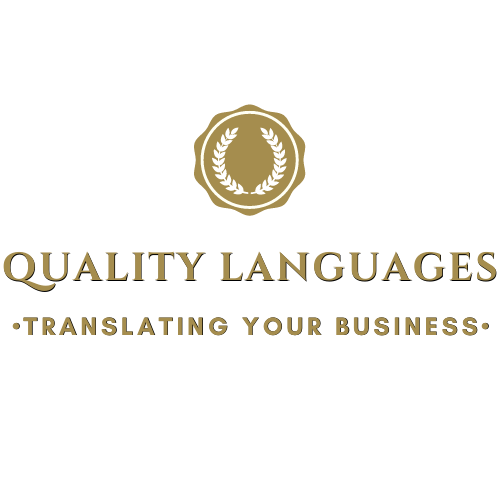 The ATC's Member of the Month in September 2021 is Quality Languages, a newly accredited ATC member in the process of transforming itself from specialist single-language provider Quality Spanish Translations into a fully-fledged multilingual language service company.
We caught up with Quality Languages' Director Emma Plested to talk about developing a business, building client relationships, and the pressing need to raise awareness of the benefits of translation – especially with British businesses.
"As we have continued to build our client base and reputation for quality, it was time for us to branch out and upscale the business," says Emma. "We still retain our specialist focus on manufacturing, legal, health and safety, and sales and marketing, but we're expanding our services to cover the ten languages the British Council has identified as the most important for trade."
A Spanish into English translator by trade, Emma and her husband and co-director Philip Plested are also leveraging their long experience in commercial sales and marketing.
"For us, it's above all about building awareness of the value of language services. We spend a lot of time talking to clients about what they are hoping to achieve and why they need translation. After that, it's quite clear that the quality service we offer is actually value for money with a return on investment, and price stops being an issue."
"Often the initial challenge is that it has never occurred to prospective clients that they might need a budget for languages. We take the time to build the relationship first, and become a part of the consultation process, as opposed to an afterthought right at the end."
For Emma, building a successful client relationship boils down to identifying the client's pain points and understanding how to fix their problems for them. "We're not selling translation as a product, or a commodity, but a service that gives a result – and it's the same whether we're working with a commercial company looking to expand internationally, or an individual who needs to have their birth certificate translated."
"British companies can be quite insular with their understanding about language, and just rely on English without realising that that closes them off to potential markets. That's where getting in early and applying a consultative approach, and using key messages from research like the , LOC-C 30 Report, really works."
Quality Languages is one of the ATC's most recent Accredited Members, and joining an industry trade body has brought many positives with it.
"Accredited ATC membership puts us on a corporate level and gives us an extra level of recognition. An ATC accredited company is worthy of a second look – we might be small, but the processes are there, and the quality is there," says Emma.
"We do a lot of certified translations, and the ATC Certification Stamp is hugely important for us. But beyond that, ATC membership also gives us access to industry knowledge, business support and training opportunities," Emma concludes.