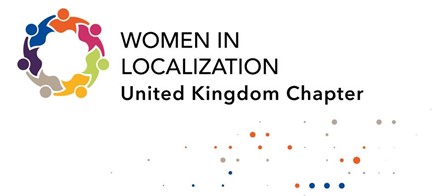 A Local UK Partnership
The ATC and Women in Localization UK are excited to announce a local partnership between the two leading UK-based language industry organisations.
Karen Gammarota, Women in Localization's UK Chapter Manager, is delighted about the partnership, "The W.L. UK Chapter is a wonderfully diverse community of language and localization professionals, and we warmly welcome the ATC's members to participate in our activities and join our events, which are open to all regardless of gender or position in the industry. The one thing that unites us all is our drive to support, inspire and innovate each other."
The new UK partnership will foster connections between the members of both organisations, facilitate discussion and collaboration, and encourage participation in the ATC's and W.L. UK's local activities and events.
"I have been at many of W.L UK's networking events, and what I most love about them is the depth of conversation and the openness of the W.L. community. Many of the ATC's member companies are women-owned and managed, and our local partnership with W.L. UK is a fantastic opportunity for us to work and have fun together," says ATC CEO Raisa McNab.
About Women in Localization
Women in Localization is a global community for the advancement of women and the localization community. Its UK chapter Women in Localization – United Kingdom is committed to driving change through networking, education, career advancement, mentoring and recognition for women's accomplishments.
The W.L. UK community is centred on support, empowerment, commitment and belonging and revolves around three key values:
Be innovative – Learn the latest best-practices in the industry
Find your community- Create relationships that help you thrive
Inspire equality – Be a driving force for promoting equal opportunities and treatment
Membership with Women in Localization is open to all:
About the ATC
The Association of Translation Companies (ATC) is a professional membership association representing the interests of language service companies in the UK and internationally. The ATC is the leading voice for companies operating in the UK's language services industry.
The ATC supports its 210 member companies and the language services industry through its research, initiatives and activities, with a strong focus on collaboration. ATC membership is recognised as the mark of quality-managed language services.
The ATC is also a community of language professionals coming together to exchange experiences and learn from each other.