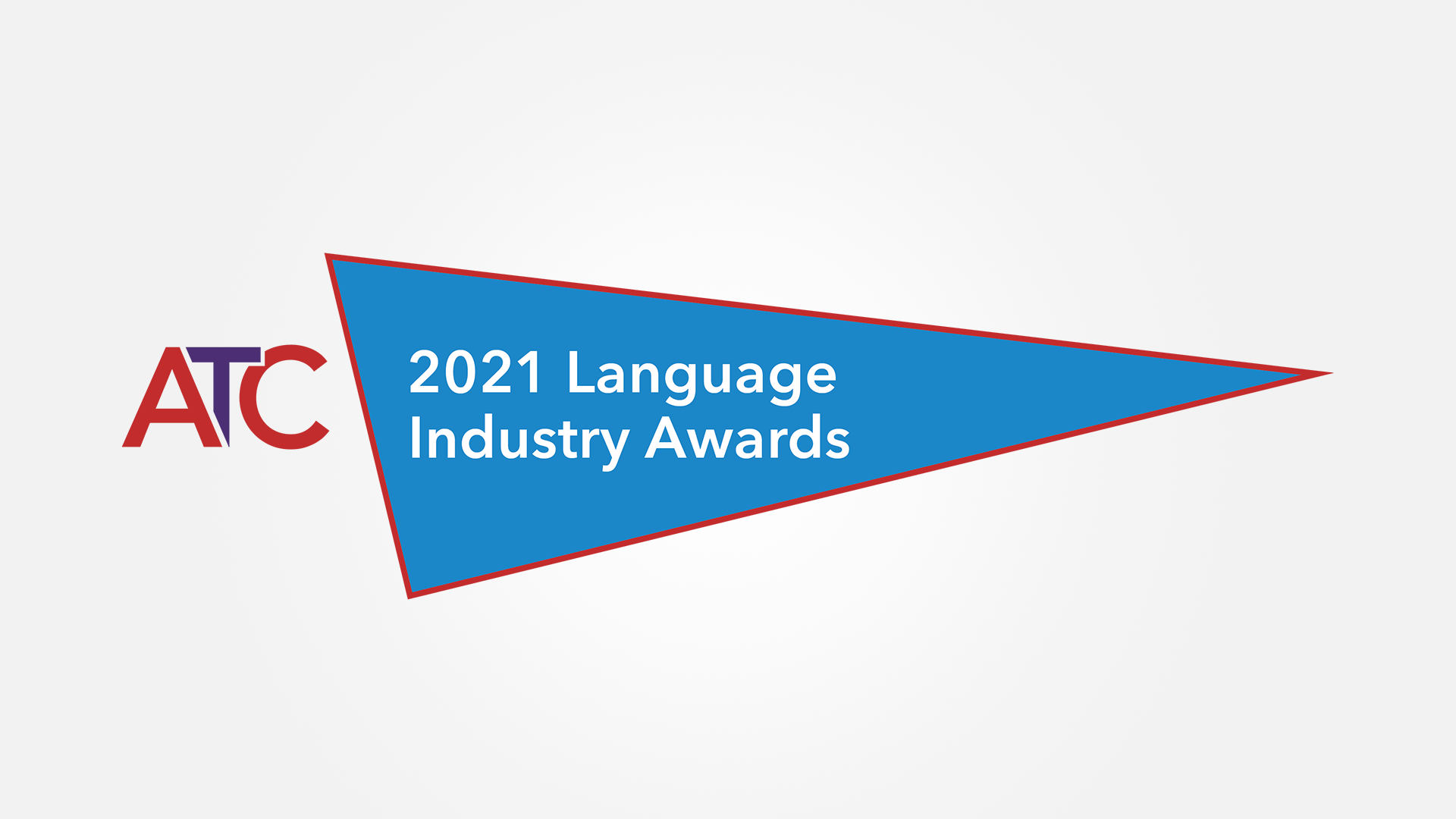 The ATC's annual Language Industry Awards celebrate the operational excellence of ATC member companies of all sizes and the language industry professionals who support them.
The 2021 Awards are now open for nominations until 8 November 2021!
Award categories
Enter the #atcawards2021 to showcase your company and your team's dedication to quality, commitment and innovation in these categories:
Company of the Year
What makes your company stand out from the competition? Celebrate your USP, growth, technological advances, innovation and results.
New Member of the Year
Have you joined the ATC in the past two years? This award is just for you! Showcase your initiative and outstanding achievements.
Project Management Team of the Year
What projects showcase the best in your team and put them head and shoulders above the rest? Give them recognition by nominating them for this award!
Project Manager of the Year
A good project manager is worth their weight in gold. Who in your team continuously demonstrates superb project management skills and dedication?
Sales Person of the Year
Do you have an amazing sales person who has won business time and time again for your company? Put them in the spotlight and thank them for their excellent sales performance.
Innovator of the Year
Innovate or die? Do you have someone in your team who you would like to nominate as a shining example for innovation? Do you have that one person who creates clever solutions and processes and who keeps driving your company forward at a technical, operational and innovative level?
Translator of the Year
Celebrate the linguists who are the backbone of the language services industry. Whether they are in-house translators or external freelancers, which one individual has it all? Who meets deadlines, goes that extra mile, is versatile and demonstrates a high level of expertise?
Awards Ceremony & Evening Do
Enter the Language Industry Awards for recognition of your achievements.
Celebrate pulling through another challenging year with ATC peers at the Awards Evening Do.
The Awards Ceremony & Evening Do takes place online 9 December 2021 at 5-7 pm GMT. Make sure to invite your staff!
Sign up here.